The Trent & Mersey Canal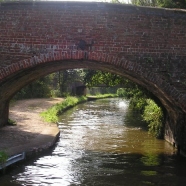 Created in July 2006 and probably my best venue to date but not as easy as the others, there are eight pegs here, taken whilst on a canal boat holiday. No named fish but plenty of species. There are Carp, Chub, Common Bream, Dace, Eel, Gudgeon, Leather Carp, Mirror Carp, Perch, Pike, Roach, Rudd & Ruffe & Zander.
You can download The Trent & Mersey Canal by clicking the picture above or this link.
Turkish Delight
Not actually my venue but when Roy, Ozz & Antmaster started to create this venue in October 2005 they got a bit stuck and there was still a lot of work to be done to finish it. The final work to get it up and running was therefore completed by me so I sort of feel that it's partly mine.
Loads of sea species here:


Harbour Peg: Albacore, Almacore, Almaco Jack, Amberjack, Angelshark, Blue-Lines Snapper, Blue Spotted Ray, Bonefish, Cobia, Coppershark, Creville Jack, Dog Snapper, Green Jobfish, Grey Snapper, King Mackeral, Ladyfish, Long Nosed Emporer, Long Tom, Nurse Shrak, Pompano, Snook, Spangled Emperor, Tarpon & Tarpon Snook.
Beach 1: Big-Eyed Scadfish, Big-Sot Coral Trout, Bonito, Captainship, Comber, Cubera snapper, Dogtooth Tuna, Galapagos Shark, Giant Trevally, Gray Reefshark, Jewfish, Moray, Pargo, Parrotfish, Red Drum, Red Snapper, Roosterfish, Smalltooth Sawfish, Swordfish, Tiger Grouper, Tiger Shark, Whitetip Reefshark & Yellow Tailed Snapper.
Beech 2: Barracude, Bigeye Tuna, Black Marlin, Blackfin Tuna, Blue Marlin, Dolphin Fish, Eagle Ray, Hammerhead Shark, Mackerel Tuna, Mako Shark, Moonfish, Ruby Snapper, Sailfish, Sandbar Shark, Skiptack Tuna, Striped Marlin, Unicorn Fish, Wahoo, White Marlin, White Shark, Yellowfin Surgeonfish & Yellowfin Tuna.
You can download Turkish Delight by clicking the picture above or this link.